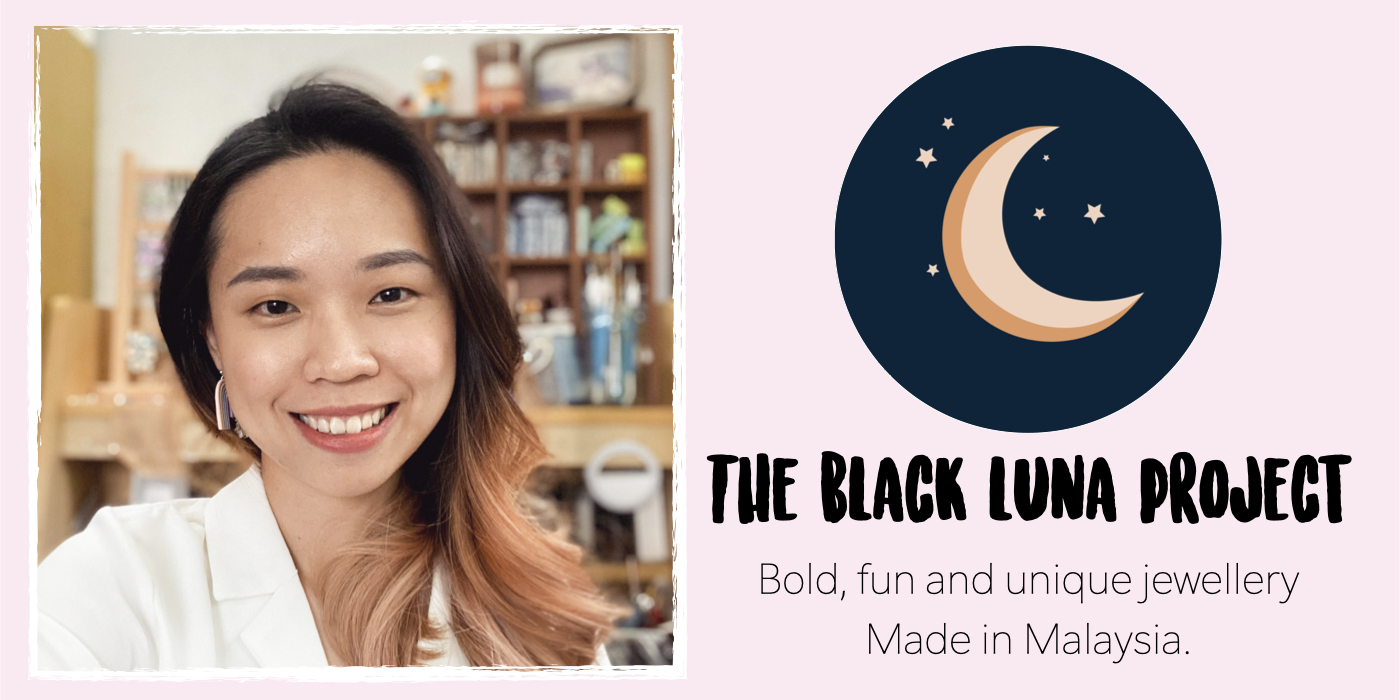 Hi I'm Ru, the artist behind all the jewellery you see here in The Black Luna Project! I'm a Malaysian Chinese based in Petaling Jaya. Every piece of art is created from scratch with lots of patience, love and energy.

I've always loved creating and making things, from painting to baking cakes to making bracelets out of beads, charms and crystals...but none of those took off as a business because I was always too afraid to start. I started experimenting with polymer clay when the Covid-19 pandemic happened, and soon it became a new hobby. I mostly use polymer clay as a medium to create these earrings, and my style (as you can see) is really anything that's colourful and bold, with a hint of quirkiness.

The Black Luna Project is currently a personal project, where I hope to introduce polymer clay earrings to Malaysians, to inspire others to start something they've always wanted to, and to empower women to be the Artist of their own life. I work as a dentist during the day and it's a full time job that I love. If you're interested to see my work, do visit my personal Instagram page @ruyuehtham where I share photos of the "art" I create on teeth!
"Luna" is inspired by my Chinese name 月 (read as "yue"), which means the moon. My logo is a Moon with 6 stars surrounding it. I'm the Moon, and the stars are my family ( yes, I have that many siblings and my mother is a superwoman!)
I get inspired by anything around me that is colourful and fun. I hope that by wearing the pieces I create, you will always feel beautiful, confident and happy!
Love,
Ru